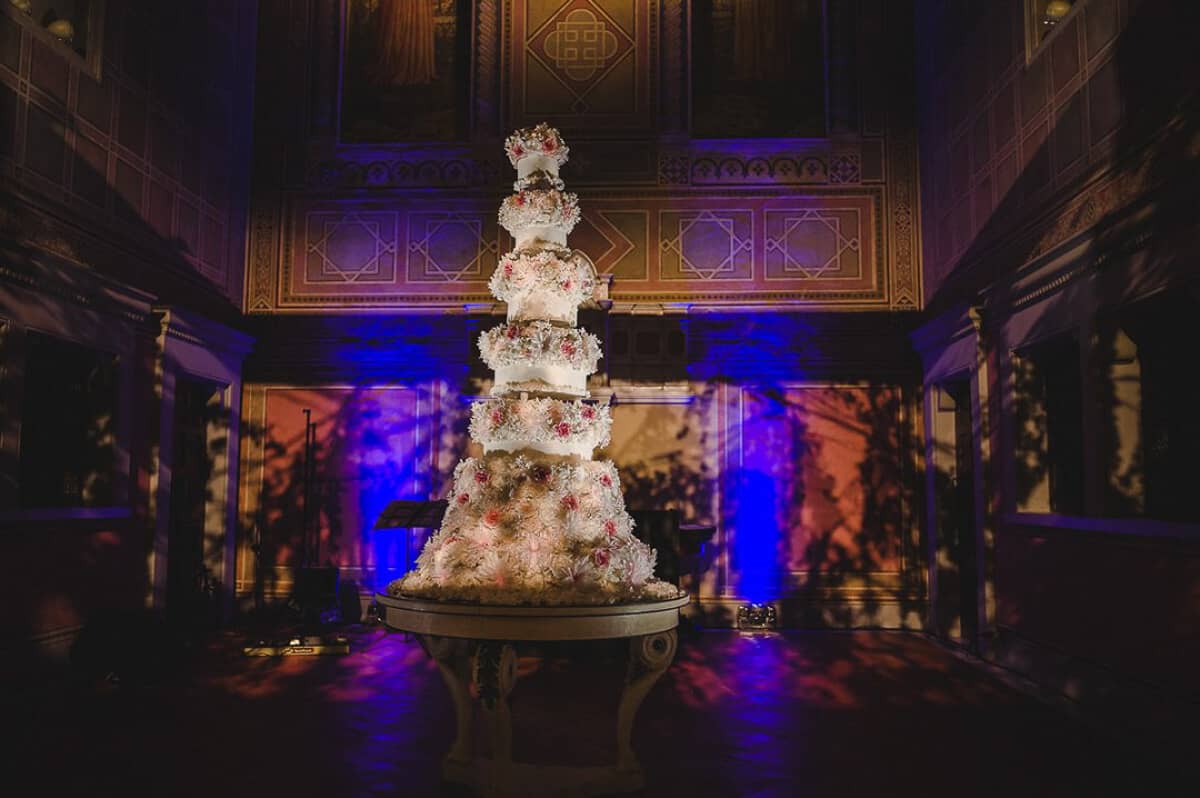 Cake by Tuscan Wedding Cakes, Four Seasons Florence
Wow! I was so excited to create this cake. And a little bit scared. But mostly incredibly honored and excited.
G & S were incredible. They loved cake. And I love people who love cake. And they followed cake. Really loved watching cake completions and shows. So it's no surprise that they had a very clear idea of what they wanted. And what they wanted was a design that took inspiration from one of the greatest cake designers of modern time, Silvia Weinstock. Who also happens to be one of my cake idols. So no pressure.
The first thing I told them was that I am not Silvia Weinstock. Because I'm not. She is unique. The second thing I told them, was I would do my best.
Then we got to work. Four months worth of work. The wedding was in April and I started making the sugar flowers in December. Along the way I sent floral samples so they could see how the floral tiers were progressing. All of the cake tiers were real cake (we had 5 flavors). But the floral tiers were not cake, because that would be a mess to cut into.
In January I designed the internal structure that would support 1.9 meters of floating cake and flowers. And then went into the Four Seasons, Florence and met with their incredibly talented pastry chef Dominico Di Clemente to work through the timing of the cake set-up (I had 40 minutes to get the whole thing together in the room!) and the cake cutting. Such an honor. I can't begin to explain what that feels like. Seeing everyone else work at such an amazingly high level is incredibly motivational to me personally.
And then back to work. Next two months, putting the whole vision together.
All of the work was so worth it. When I think of amazing weddings this one, was right there.
Alessia Magni who is the event planner at the Four Seasons, Florence. Organized everything to flawless perfection. The area where the dinner was held was in their frescoed ballroom. Oh my gosh it was breathtaking.
I talk a lot about Florists on this blog. Because I think what a good florist can do is transcendental. And I work with a lot of them. So a word about this Florist. Vincenzo Dascanio. Florist doesn't seem like the right word. Artist. Set designer. Incredibly Talented. Whenever I get to contribute a cake to a design he has created, I feel beyond honored. He never does the same look twice. Always original. Visually interesting. And opulent. Just simply amazing.
So that was the room I walked into. Like something out of a movie. And then of course Dominico's staff was amazing carrying this towering (not quite finished yet) cake through the ballroom – which Vincenzo completely transformed between the dinner and reception while I finished setting up the cake. While we were doing that, the guests were in the garden watching a firework show. So amazing for them as well. They walk out of a room, watch fireworks, and then walk back in and the room is completely different, and there is this incredible wedding cake at the focal point of it all!
Now for the cake itself, which is why you're reading this blog. I hope. This amazing cake was a massive 10-tiers and full of stunning floral details. It included cascading blooms of 500 large sugar flowers – mostly roses (3 varieties), dahlia's and peonies –  and 5000 smaller sugar flowers -hydrangea, rosebuds, roses, and blossoms. Each flower was hand-sculpted to perfection and added the perfect amount of romance and luxury for this special day.
Remember I told you at the beginning G&S loved cake. So the flavors were just as important as the look. And we had 5 of them. Tuscan Wedding Cakes signature Tuscan Sunset Wedding Cake, Carrot Cake, White Chocolate Pistachio Cake, Primavera (a lemon and wild strawberry cake), and finally Salted Caramel Truffle Cake.
I have spent quite a bit of time talking about this cake and you might be curious to see more of it. The very talented Elena Foresto was kind enough to photograph the entire process and that slider is visible on Tuscan Wedding Cakes experience page.
Tuscan Wedding Cakes, Italy's premiere wedding cake designer, creates spectacular designs for destination weddings and events in Florence, Tuscany, Sienna, and throughout Italy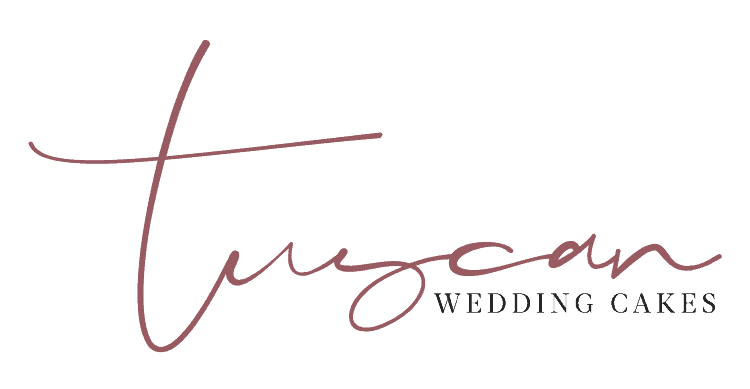 Tuscan Wedding Cakes, Italy's premiere wedding cake designer, creates spectacular designs for destination weddings and events in Florence, Tuscany, Siena, and throughout Italy.
 © 2018 TUSCAN WEDDING CAKES