Gold Wedding Cake Tuscany
Small and sophisticated Tuscan Wedding Cake.
The bottom tier was hand painted gold. The top left very simple, clean, and white. The only decoration on the cake, was a single blush colored sugar peony. Wedding Cake was Lemon with Wild Berry Mousse. As pictured serves 36.
To go with the cake, the bride had us design boxes of matching cake truffles for her guests to take home in Fudge brownie, Lemon, Wild Berry and Vanilla.
And to greet the guests in their welcome baskets, we created bags of Italian Wedding Cookies with toasted hazelnut.
The wedding itself, found a perfect balance between being jaw dropingly luxurious and intimate at the same time.
With just 32 guests, flown in from the United States to a remote Tuscan farmhouse – every detail – the brides dress, flowers, wedding favors that matched the cake… were inspirational.
The wedding planner Jessica Massi, orchestrated a team of Italy's top wedding vendors to put together this dream event. .
Arriving ahead of time in Florence, Italy  – she personally sourced fresh local fruits and bread to put in the welcome baskets to greet wedding guests after there intercontinental flight.
The Florist, Tomasso Torrini from La Rosa Caniana created spectacular floral statements everywhere.
And all of it was captured by celebrity photographer  Jose Villa
To see more of this elegant wedding in Tuscany see the photos  or watch the video 

For information on Cake Flavors , how to determine the Size of your cake, or on cake prices we are happy to answer any questions you may have.
To return to the full Tuscan Wedding Cake Portfolioio ,
or to view our special occasion cakes including birthday cakes, anniversary cakes, and event cakes
Contact Us to reserve your cake.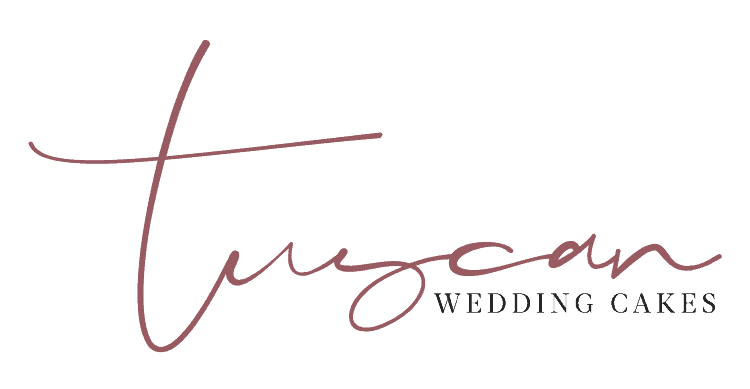 Tuscan Wedding Cakes, Italy's premiere wedding cake designer, creates spectacular designs for destination weddings and events in Florence, Tuscany, Siena, and throughout Italy.
 © 2018 TUSCAN WEDDING CAKES