Lush Pink Orchid Tuscan Wedding Cake
Designing Love's Symphony: A Personal Journey with Edible Orchids in Florence, Tuscany – Melanie Secciani, Your Dedicated Wedding Cake Artisan
In the heart of Tuscany, where each cobblestone street whispers its own secrets, I love sharing the stories of my latest creations. As your dedicated wedding cake supplier in Italy, this tiered masterpiece was born from the soul of my cake laboratory in Florence, a personal canvas where taste and art intertwine, setting the stage for unforgettable celebrations.
A Symphony of Flavor and Design
Most people don't know my favorite flowers are orchids. They're ancient, bloom rarely, people used to risk their lives hunting them, wild, have the strangest most brilliant markings – and of course then there is the Vanilla! This tiered beauty is more than a cake; it's a melody of love, a reflection of my passion and expertise as your Tuscany wedding cake specialist. At its core, a cascade of handmade edible orchids delicately graces a bark-embossed fondant background. This unique blend of nature and artistry forms a visual symphony, a testament to the timeless beauty of love embedded in every bite.
Tuscan Wedding Cakes: Where Delicious Meets Beautiful
From my heart to your celebration, Tuscan Wedding Cakes stands as a testament to the harmonious union of delicious flavors and captivating aesthetics. As one of the leading bakeries in Florence, Italy, I've dedicated myself to creating not just cakes but edible works of art. Each creation is my commitment to ensuring your special day is marked with a delectable and visually stunning centerpiece. I like the orchid as a template for this. Just like it is a little surprising, I try to do the same with my flavors. Slightly unexpected combinations inspired in part by the beauty and culinary history of Tuscany and in part by my own unique set of culinary skills.
Handmade Edible Orchids: Blooms of Personal Love
The stars of this cake are the meticulously crafted edible orchids, each one a labor of love, crafted with precision and care. These delicate blooms add a touch of natural elegance to the tiers, symbolizing the blooming love shared between you and your beloved. It's more than an embellishment; it's a personalized touch that transforms the cake into a meaningful expression of your unique journey.
Bark-Embossed Fondant: A Warm Embrace of Nature
Choosing a bark-embossed fondant background is my way of wrapping the cake in the warmth of nature. It's a rustic yet refined detail that echoes my commitment as your trusted Tuscany wedding cake specialist. These cakes are not just confections; they're stories waiting to be told, stories that capture the essence of your love in every bite.
Elevating Celebrations in Tuscany
As you embark on the journey of love against the backdrop of Tuscany's enchanting landscapes, Tuscan Wedding Cakes becomes more than a supplier – it's a personal journey with me, Melanie Secciani, your dedicated wedding cake artisan. This tiered masterpiece doesn't just enhance the visual appeal of your wedding; it ensures that every slice tells a story, and every bite is a taste of the extraordinary.
Let's Create Together
For those dreaming of a wedding cake that is not just a centerpiece but a reflection of your love story, reach out to me, Melanie Secciani. Whether you have questions about cake designs, flavors, or the process of creating a bespoke wedding cake, I'm here to listen, to understand your vision, and to turn that vision into a delectable reality. Let's create together, and let this journey to your dream wedding cake be as personal as your love story.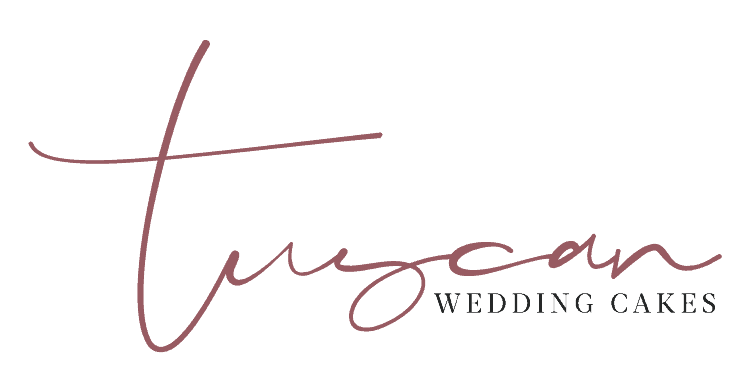 Tuscan Wedding Cakes, Italy's premiere wedding cake designer, creates spectacular designs for destination weddings and events in Florence, Tuscany, Siena, and throughout Italy.
 © 2018 TUSCAN WEDDING CAKES