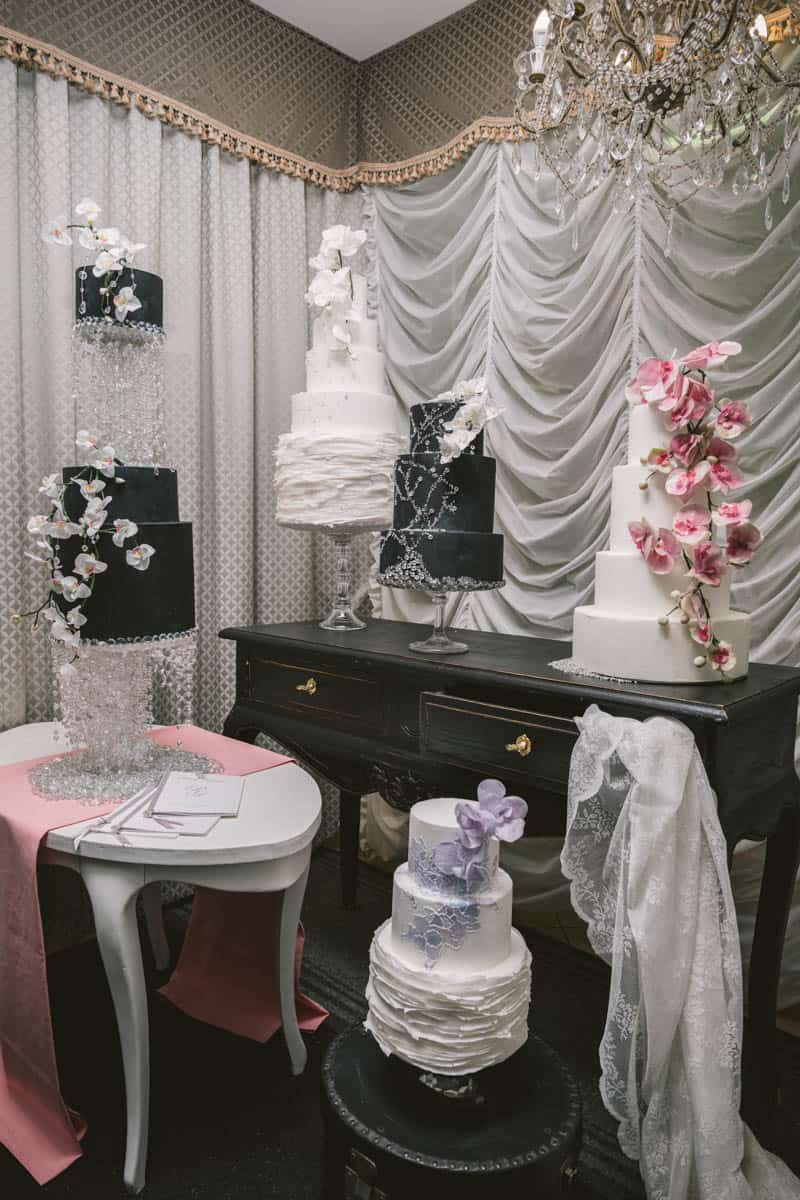 Tuscan Wedding Cakes Spring/Summer 2018 Window
I love Orchids. They are crazy, sturdy, ancient, specifically adapted flowers. And crystals. Swarovski crystals. How inspiring!
So after a winter of thinking about these amazing flowers ~ and I had crystals~, that had to be the inspiration for the new 2018 Florence, Italy wedding cake window.
I started with the main cake. Which featured about 2500 hand strung Swarovski crystals. I was thinking about wild orchids and how they can grow in tangled vines. I created the cake tiers in inky black fondant to highlight the light and motion of the crystal vines. Then created edible orchids to grow out of the vines and up the cake.
That became the inspiration for The Window. From there I created other versions of orchids ~because they have amazing adaptations ~ and other imaginations of motion and crystal vines.
Then the incredibly talented event designer Louise Holm Ferragamo took all of those beautiful wedding cakes and turned them into a story to tell to the whole city of Florence, Italy.
And of course my favorite wedding photographer Elena Foresto captured it all.
So if you are here for a visit, pass by 98 R. Via Romana , about a 10 minute walk straight from the Pitti Palace, a take a peak into Tuscan Wedding Cakes new cake window.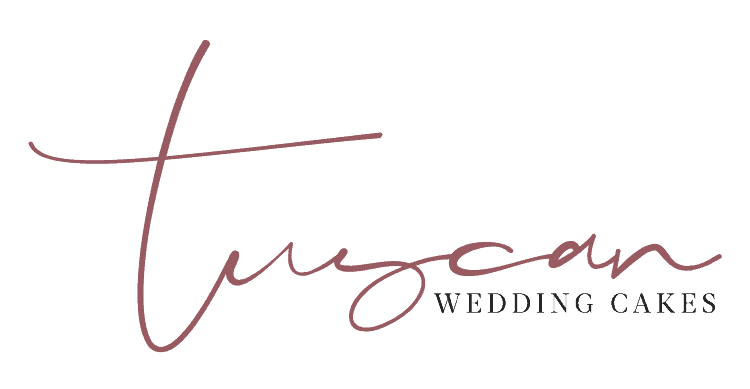 Tuscan Wedding Cakes, Italy's premiere wedding cake designer, creates spectacular designs for destination weddings and events in Florence, Tuscany, Siena, and throughout Italy.
 © 2018 TUSCAN WEDDING CAKES