Wedding Cake in Florence, Italy – Watercolor Cake
Tiered Cake by Tuscany Cake Designer Melanie Seccinai.
My studio is located in Florence's Oltarno district, famous for its traditional artisans.
In designing this cake, I wanted to capture the spirt of the place  – in a very contemporary way.
When my children were little, I used to collect leftovers of marbled paper from an artist in the area for their scrapbooks . And for years, I've wanted to take the style of those papers and translate them into a cake. The staining technique used by the Masters Papermakers of Florence, became the inspiration for the background.
Each of the borders are different and entirely hand-piped – drawing on three classic Tuscan themes.
The first border, was inspired by the grapevines that pepper the hills of Chianti, around my home.
The second, by Renaissance art using the shape of the cross. The third, by the crown painted on St. Catherine of Bologna, the patron saint of artists.
I choose to use the symbol of the butterfly on the cake because, for me , it represents transformation and beauty.
And ultimately, Oltarno, is an area deeply steeped in a tradition celebrating beauty – but constantly transforming its' ancient crafts to make them relevant for the contemporary age.
As pictured serves 430
For information on Cake Flavors , how to determine the Size of your cake, or on cake prices we are happy to answer any questions you may have.
To return to the full Tuscan Wedding Cake Portfolioio ,
or to view our special occasion cakes including birthday cakes, anniversary cakes, and event cakes
Contact Us to reserve your cake.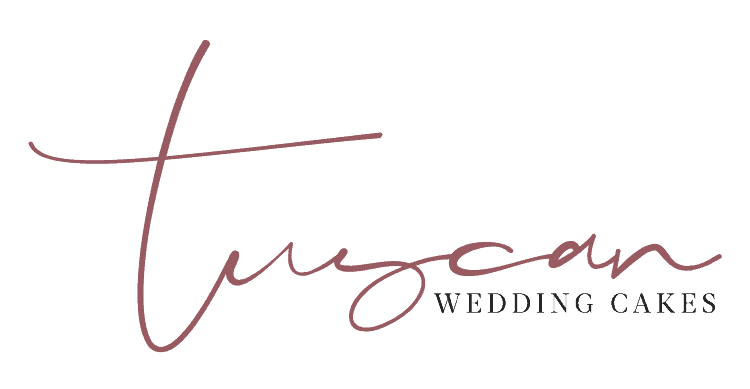 Tuscan Wedding Cakes, Italy's premiere wedding cake designer, creates spectacular designs for destination weddings and events in Florence, Tuscany, Siena, and throughout Italy.
 © 2018 TUSCAN WEDDING CAKES