Marie Meets Alice at Tuscan Wedding Cakes
"Let them eat cake"
My cake shop is on Via Romana. A busy street in Florence's historic center, right in the heart of the Oltarno Artisan district. And my cakes because they are all custom orders, while beautiful, are not always accessible to all of the locals and tourists who pass by.
So my dear friend, wedding planner Louise Holm Ferragamo,  and I were brainstorming and came up with the idea of using my window to give everyone a chance to experience the beauty of a luxury wedding.
Now I can create beautiful cakes. But inspiration comes from inspiring people. And no one can inspire a luxury wedding story like Louise. She has this aesthetic that is really incredibly chic and refined and yet somehow whimsical.
For this window she gave me the design inspiration of Marie Antionette meets Alice in Wonderland. Sugar flowers and sequins were going to be a big element. Super luxurious and fun.
I started with the brooch, which became the focal point of the design. It covered the entire feature tier of this wedding cake and had the illusion of hanging from silver sequined strands.
Then the sugar flowers, which were varying shades of white and blush. Remember we're keeping this very sophisticated.
Rather than a symmetrical topper, I wanted something more fun and lively. It sound a little weird but for the shape of the floral line I was actually thinking about one of my favorite sculptures in the Florence Loggia (not naming it here, because it doesn't sound good). But the idea was to mimic the movement of the sculpture and finish it off with this exuberant floral fascinator that is reaching up to join the party.
So this was one of 7 wedding cakes designed for that story that was in Tuscan Wedding Cakes spring/summer  2017 window.
And then Harpers Bazaar called. I know, I was just as amazed as you. It was not a normal day. So we moved the whole window to Villa Medicia di Lilliano and did a photoshoot there. Of course there needed to be a photographer, to shoot all of this.
And the way I feel about great photographers is a little bit like the way I feel about great florists. They're amazing, and change everything in the best way. And one of the best, is Elena Foresto who photographed this cake, as well as many others, and did both of the Harpers and Elle Tuscan Wedding Cakes shoots. She made the cakes look amazing, and me look like the best version of myself. Thankyou Elena.
Tuscan Wedding Cakes was delighted to have this cake featured by Hapers Bazaar in the September 2017 edition.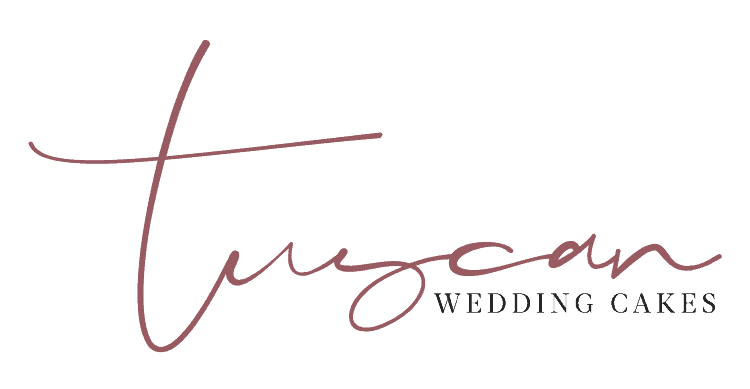 Tuscan Wedding Cakes, Italy's premiere wedding cake designer, creates spectacular designs for destination weddings and events in Florence, Tuscany, Siena, and throughout Italy.
 © 2018 TUSCAN WEDDING CAKES