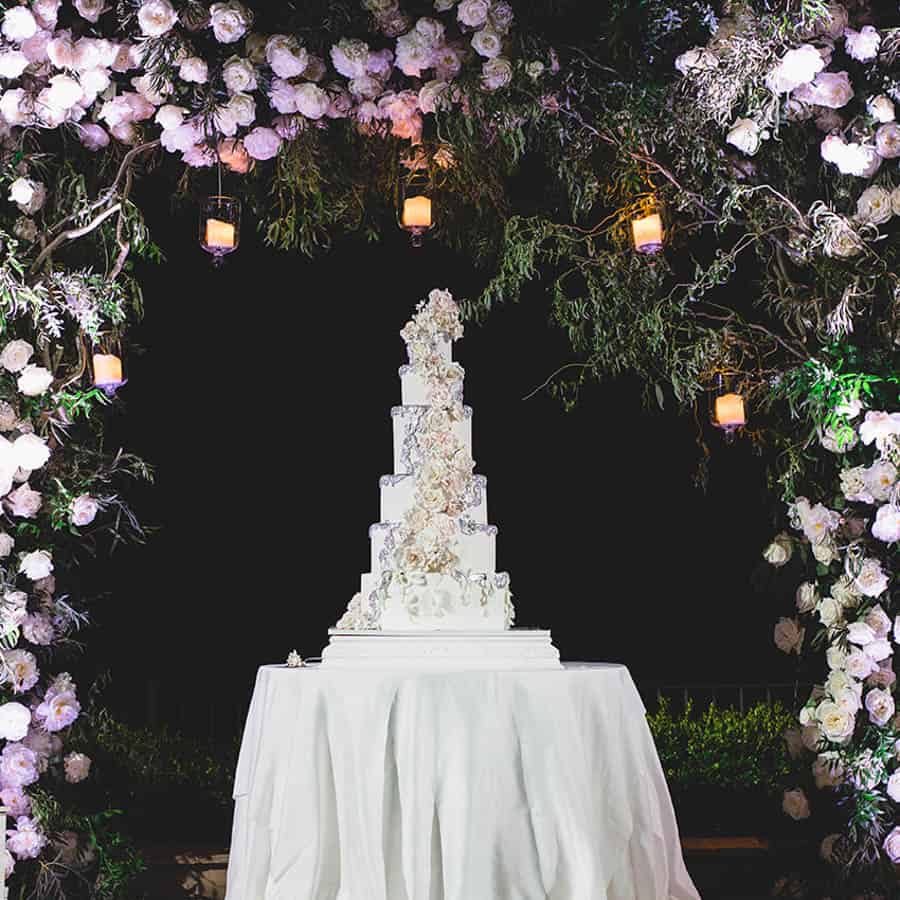 Arsenal Player, Jack Wilshere's Amazing Wedding Cake
An amazing wedding cake, for an amazing celebrity studded wedding. When the bride Adriani Michael ,Everything Organized founder Susanna Richardson, and I first sat down to create this extraordinary wedding cake we knew it had to be impressive. The cake design needed to be contemporary, romantic, and elegant – just like the couple. Florals were going to be a big part of the wedding, and Tuscany Flowers was creating a Floral Arch for the cake cutting to take place under. There were going to be lots of roses, blush peonies and Andriani's favorite flower the bleeding heart.
While I make a lot of sugar flowers, I had personally never had the chance to work with the bleeding heart. So this was a really exciting project for me. I think I spent about 2 days just playing with that flower.  Studying it, and figuring out how and why it worked.
When I arrived on site at Castello di Casole, everything was mind-blowingly gorgeous. It looked like the most fun fairytale you could ever imagine. But you don't have to, because the gifted Tobaih Tayo photography captured every stunning moment for the couples double feature in the July 2017 Issues of OK Magazine.
Inside the wedding cake was Tuscan Wedding Cakes signature primavera cake, and a layer or the salted caramel truffle (otherwise known as footballers cake)
It was such an honor to play a small part in the Dream Team that made up this gorgeous event.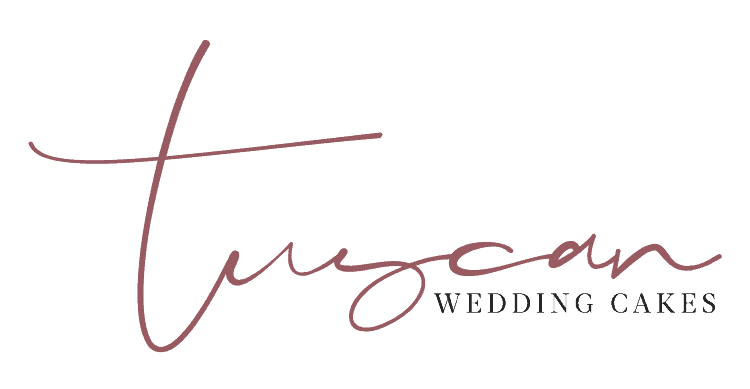 Tuscan Wedding Cakes, Italy's premiere wedding cake designer, creates spectacular designs for destination weddings and events in Florence, Tuscany, Siena, and throughout Italy.
 © 2018 TUSCAN WEDDING CAKES