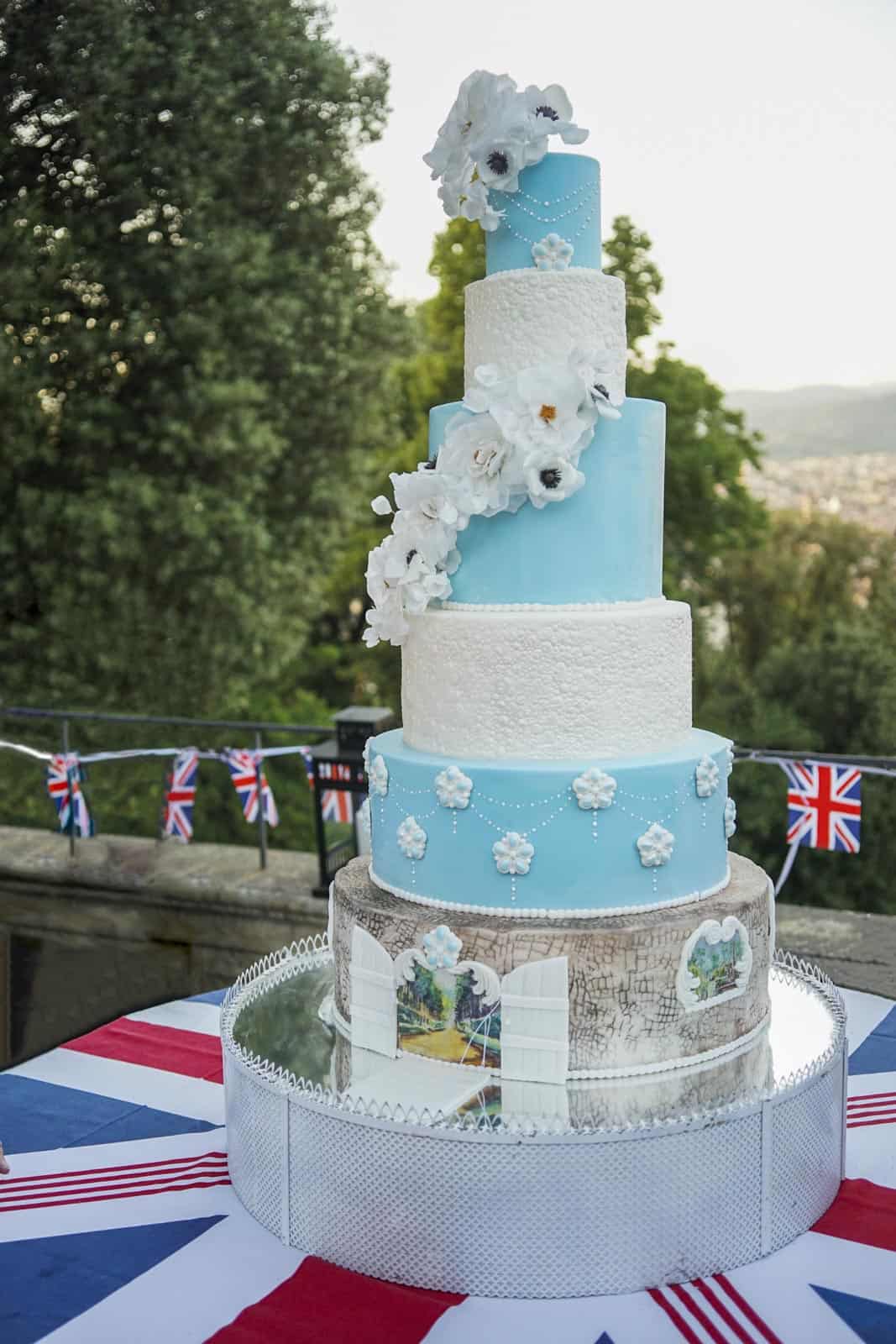 The Grand Birthday Cake of Queen Elizabeth
The British Embassy in Italy gave me the privilege of creating the birthday cake of Queen Elizabeth II. Each year, the British Embassy puts together a celebration for her birthday to create an opportunity for collaboration between the two countries and their strong ties. Typically, this occasion is celebrated wherever there is a British Embassy, and they hadn't celebrated in Florence in almost 10 years, so it was a huge honor to be asked to create the cake for this event.
To gather inspiration for this creation, I looked to Queen Elizabeth herself taking note of what she wears daily and the colors she wears most often. I really wanted something that would reflect her personality. She really loves bright colors, hats, and broaches. There is a particular shade of blue that she wears quite often which is where the base color of the cake came from.
The second tier was decorated with small flower brooches with hand-piped pearl detailing. The pearl finish on the third tier came from quite a few of the broaches that were pinned to her shoulder in each outfit. The bottom tier was a hand-painted image of the walls of the palace with gates entering into the gardens. For the sugar flowers, I decided to go with soft peonies because they fit her elegant personality most.
The Queen's favorite flavors of cake are chocolate and strawberry. The traditional sponge that I usually make is vanilla, but I was able to recreate it to fit her preferences and came up with a new custom flavor called the Elizabeth sponge. This was a vanilla sponge with chocolate mousse and fresh strawberries. I wanted the cake to be the centerpiece of the event and it needed to be grand, so it was just under a meter tall with six tiers of delicious cake to feed over 300 guests on a hilltop in Florence.
I was later gifted a certificate that stated the cake was the official birthday cake of the Queen for the British Embassy in Italy.
Tuscan Wedding Cakes, Italy's premiere wedding cake designer creates spectacular and delicious custom designs for destination weddings and celebrations in Florence, Tuscany, Siena, and throughout Italy.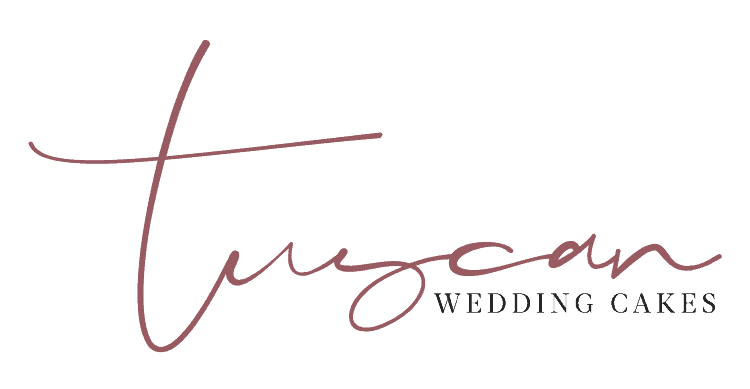 Tuscan Wedding Cakes, Italy's premiere wedding cake designer, creates spectacular designs for destination weddings and events in Florence, Tuscany, Siena, and throughout Italy.
 © 2018 TUSCAN WEDDING CAKES