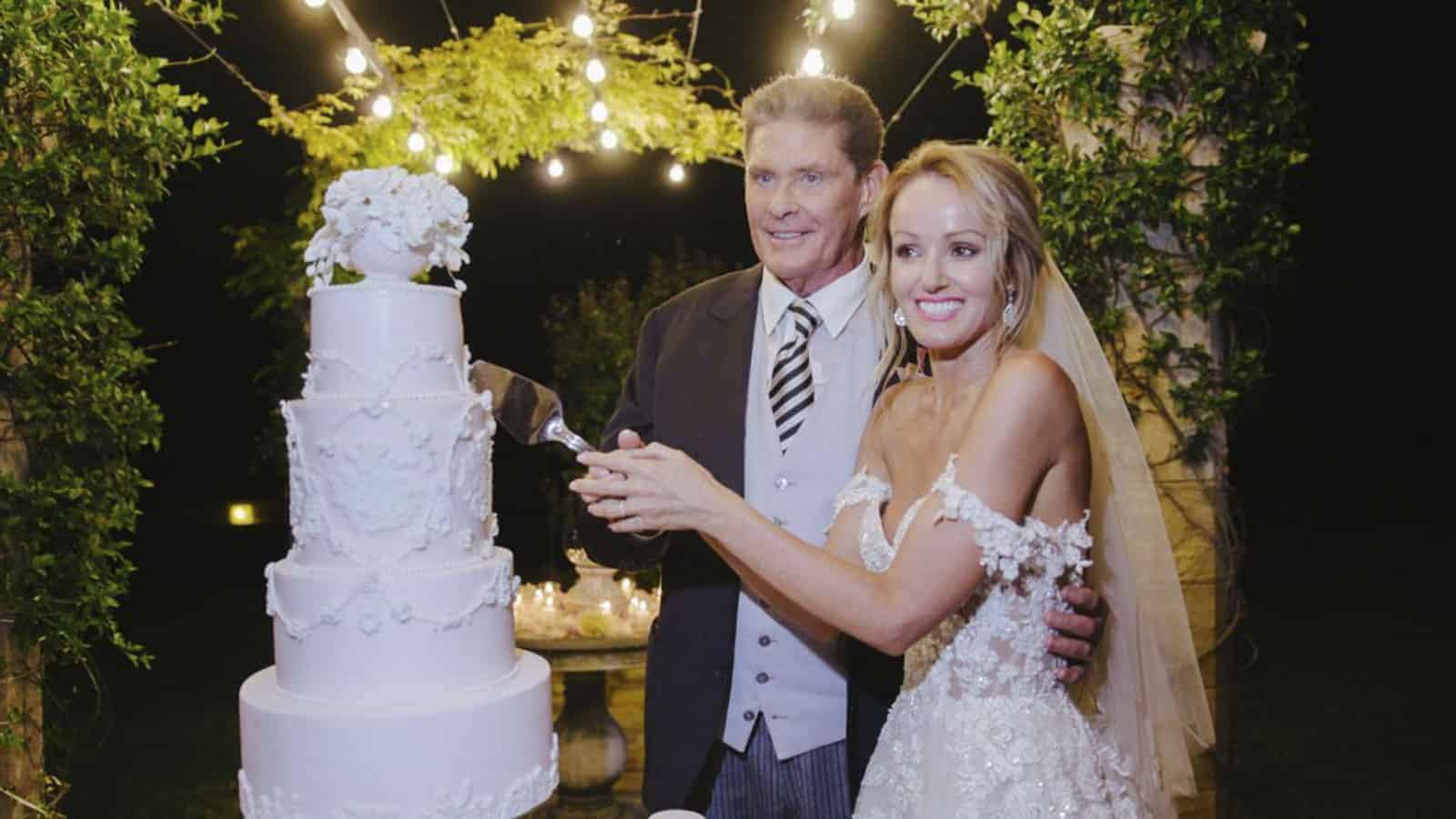 The Wedding Cake of David Hasselhoff and Hayley Roberts
This elegant and art deco-inspired cake was created for David Hasselhoff and Hayley Roberts. The wedding took place in Puglia, Italy to celebrate their timeless and infinite love with family and close friends. As a professional cake artist, the goal is to capture the story of a couple's love and portray that through the flavors and the decoration. You want to give them a memorable experience of cutting into the cake and sharing that first slice. It is important to make it a unique experience for every couple.
The beautiful cake featured four delicious tiers. The couple tasted about ten different flavors before deciding on their top three. First, my signature Primavera Wedding Cake – a light lemon sponge cake filled with a wild strawberry mousse, and strawberry coulis. The large cake also featured my childhood-inspired favorite, Dark Raspberry Cake – Vanilla sponge, a rich Italian chocolate mousse, dark chocolate pieces, and a layer of tart raspberry coulis. The third flavor was used for the mini cakes. They were filled with Tuscan Wedding Cakes Signature Terra di Siena Wedding Cake. Inspired by the landscape of Siena, the cake features a light lemon sponge, Panna Cotta mousse, and a wild berry coulis.
The outside of the cake was inspired by the Italian Baroque period.  It was decorated with a blush pink fondant and a white molded detail that cascaded down the front of each tier. A chalice overflowing with sugar daffodils, roses, and olive branches topped the cake. The flowers symbolized the couple by using daffodils, the Welsh national flower, for Hayley and American roses, for David. The design of the cake also matched perfectly with the mesh bodice of Hayley's dazzling wedding dress. The mini cakes, for the guests, were the same blush pink and were embellished with modeling chocolate details.
Because most of the guests enjoyed the mini cakes, there was quite a bit of cake leftover for the couple. They took it to a family barbeque the day after the wedding. Roberts discussed in an interview with OK! Magazine that they continued to indulge in it for days after to keep the celebration going.
It was truly an honor to construct this cake for such a beautiful couple and the love that they share. Thank you to MarcoAbba Videography for this amazing photo.
Tuscan Wedding Cakes, Italy's premiere wedding cake designer creates spectacular and delicious custom designs for destination weddings and celebrations in Florence, Tuscany, Siena, and throughout Italy.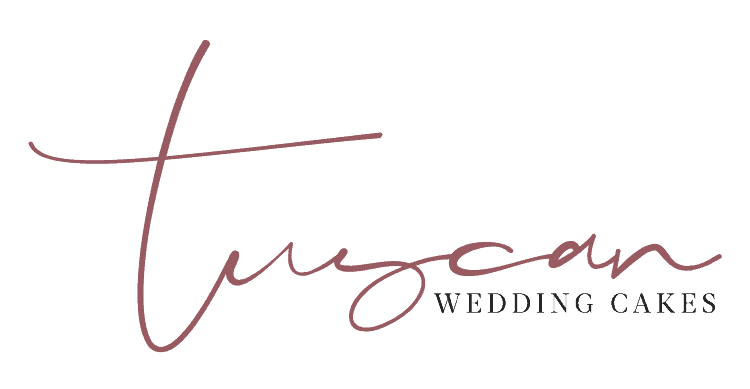 Tuscan Wedding Cakes, Italy's premiere wedding cake designer, creates spectacular designs for destination weddings and events in Florence, Tuscany, Siena, and throughout Italy.
 © 2018 TUSCAN WEDDING CAKES