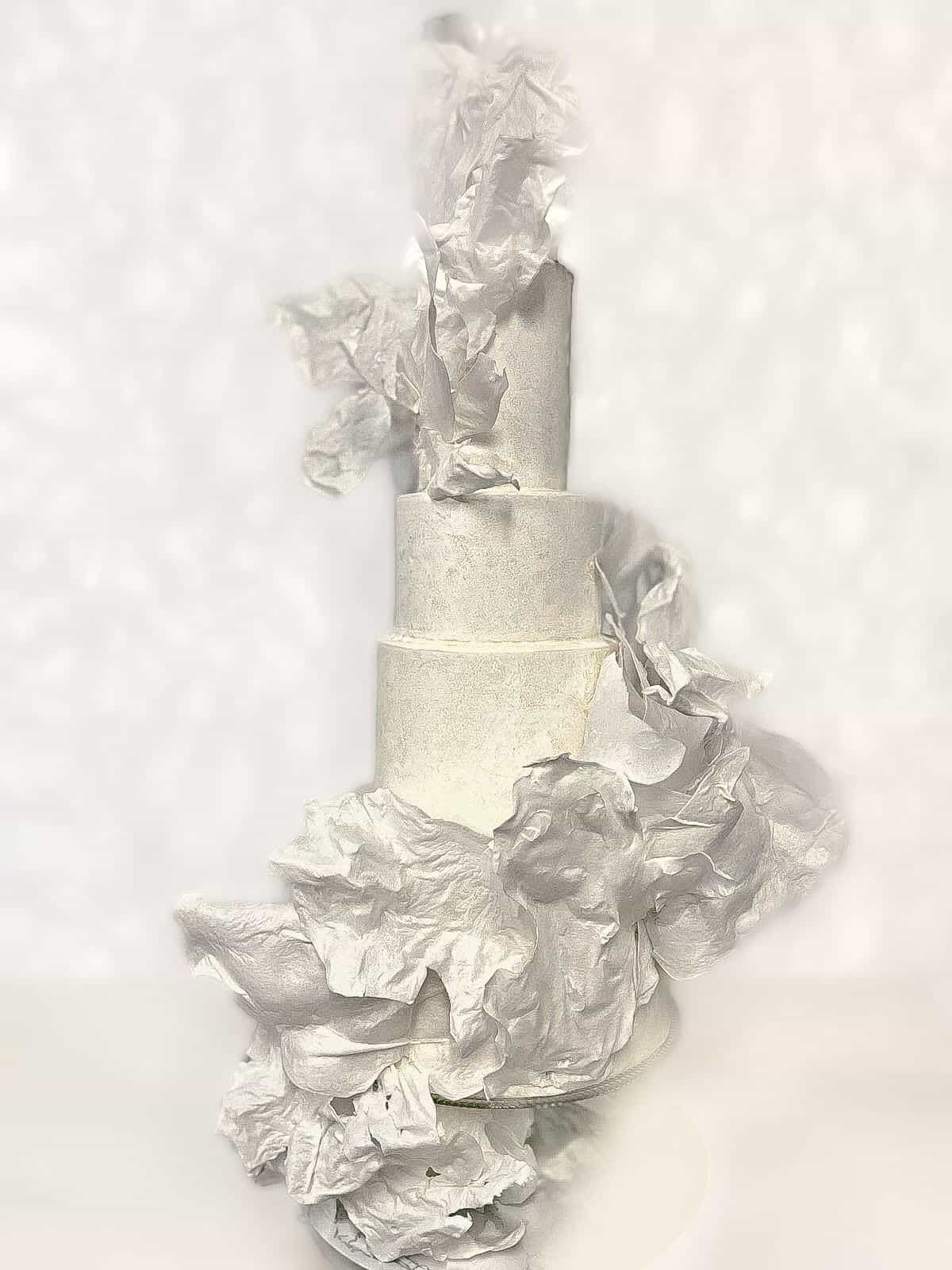 Silence Brought To Life – Contemporary Custom Wedding Cake
The inspiration behind this custom wedding cake design is silence brought to life. Its loudness, complexity, and ever-expanding nature. Recently, I was asked to consider the noun of silence—what it would look like in physical form on a tiered cake.
When my kids were younger they used to watch a movie called The NeverEnding Story. In the movie there was The Nothing—growing, reaching, spreading through the kingdom. The Nothing undoubtedly needed to be fought. Run from. It was the story's nemesis.
The danger of it was its extreme comfort—its safety. This Nothing was terrifying from the outside; but from the inside it was a sanctuary. People would retreat into its solace, never to be found again. The beauty was in its tranquility. Silence, I imagine, is a bit like that. It is deafening, stretching, and constantly growing. A void that must be filled.
However, it is also the last breath of a meditation. It is a place to retreat into, where there is enough calm for incredible new ideas to manifest. A physical place to begin again. Silence, at least in my mind, is complicated.
I wanted to create a shapeless shape. Something that could simultaneously have definable borders and also be artistically amorphous. Extending with enough space to escape into. Silence is beautiful in its volume and convolution yet peace and comfort.
A photo of the stunning Trevi Fountain consequently inspired the idea of the shapes that made up silence itself. Its stone is carved in such a way that it actually looks like real waves, shells, people, and fabrics. The material of the fountain itself is heavy but despite this, some areas appear to be floating; light as a feather.
After I saw the way something could look so effortless and organic yet intentional and elegantly intricate, I started imagining how to make it my own.
I covered the four tiers of the one-of-a-kind cake in white fondant then delicately stacked them onto each other. Using edible white paint and a sponge, I painted each tier to give more dimension and texture to the otherwise plain background.
Layer after layer, fragment after fragment, the high end wedding cake started to come together. I let the unique design create itself: if one piece did not stay where it was placed, I moved it. I knew I wanted the top area to have a smaller accent of detail but in a way that would add to the dreaminess of the design. Using sections that varied more in size and shape, the top tier came to life. The bottom area of the cake was adorned with intertwined, similarly sized pieces; adding volume and drama without a clear beginning or end point; allowing you to get lost in it.
It was like a puzzle with no real solution. The solution made itself. Slight movements of sections along with some highlights and shadows for emphasis lead to the final result. The elusive silence was finally in front of me. The loud, expanding nature of it portrayed in an organic, abstract way. My vision for this gorgeous tiered wedding cake come to life.
Tuscan Wedding Cakes, Italy's premiere wedding cake designer creates spectacular and delicious custom designs for destination weddings and celebrations in Florence, Tuscany, Siena and throughout Italy.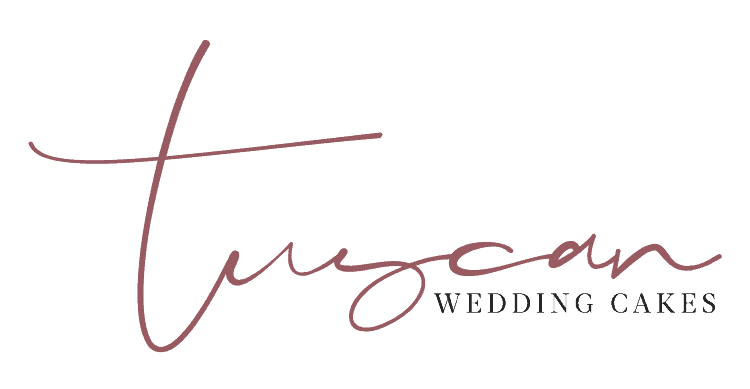 Tuscan Wedding Cakes, Italy's premiere wedding cake designer, creates spectacular designs for destination weddings and events in Florence, Tuscany, Siena, and throughout Italy.
 © 2018 TUSCAN WEDDING CAKES