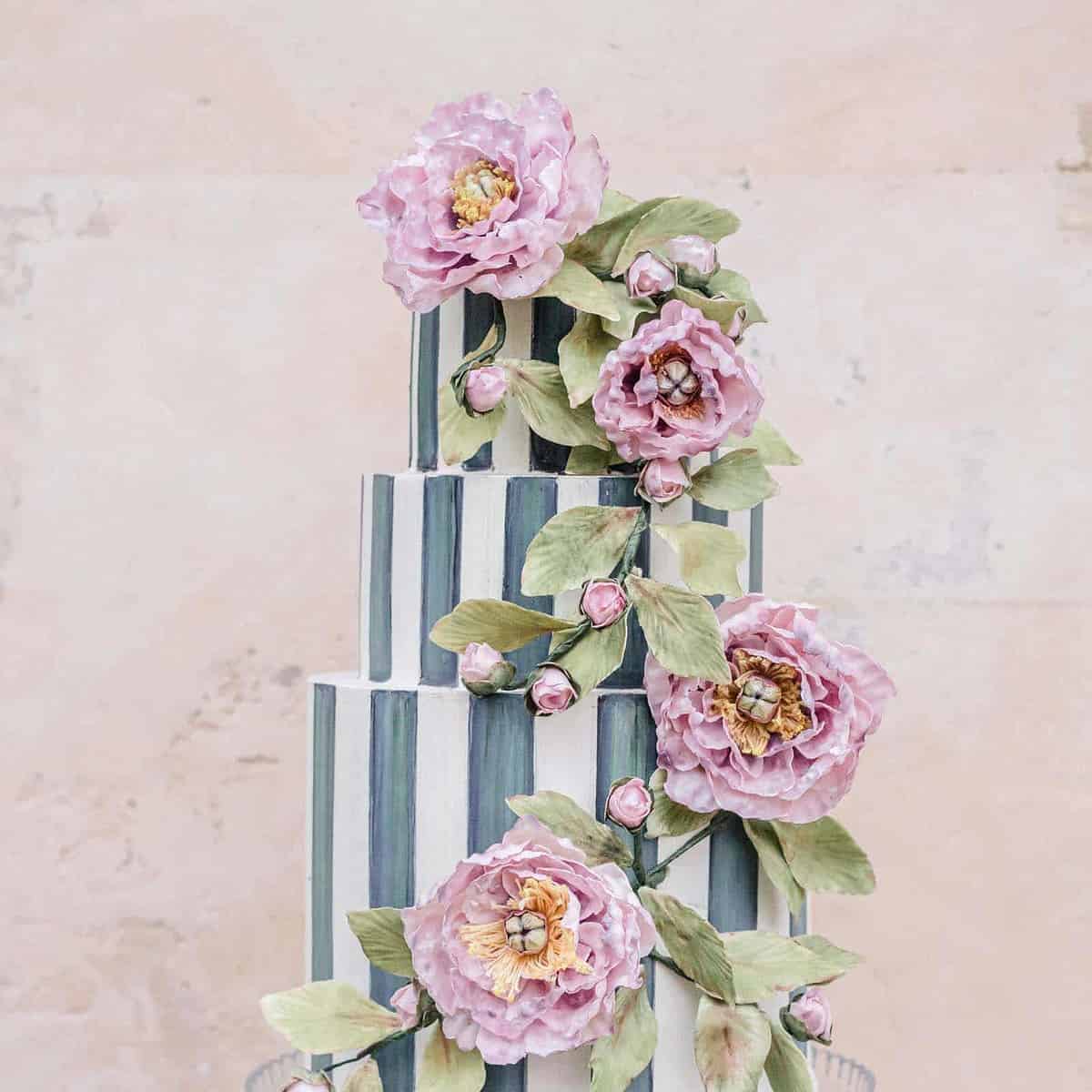 Striped Custom Wedding Cake Made of Color
As a wedding cake designer in Italy, most of my cakes are typically constructed for high-end, elegant, Tuscan weddings and celebrations. Creating this bold and dramatic piece was a personal project for me. This striped custom wedding cake idea was taken from a specific moment when I was searching for a bit of brightness from such a stark period.  At times, it is challenging to see the bright side of a difficult situation. When you are able to look beyond the darkness, a beautiful spectrum of color may arise.
There was no black or white used in the decoration of this cake. Instead, I used shades of multiple colors to portray the dark and light effect in the image. At first glance, the striped pattern seems simple and clean-cut. When you take a closer look, you can see the light pink, green, and yellow shades in the light stripes and the teal, royal blue, and purple in the dark stripes.
The beautiful and vibrant wedding cake was featured in Vogue Japan in 2021. It caught the eye of many which is exactly what was intended to happen. The eclectic pattern was the initial attention-grabber. That way, people would take a closer look at the hand painted details within the stripes and soon notice the array of color shades.
Three solid tiers of my black-tie cake are just enough to treat about 150 people. This is a decadent chocolate cake. It is complimented by a whipped panna cotta mousse and a rich chocolate ganache. It was then covered with white fondant to allow for a blank canvas as the colorful inspiration to took over.
The sugar peonies create a lively focus as they cascade down the front. They are open and blooming to show off the spirited personality of the cake. Simultaneously, the bold teal color contrasts perfectly with the muted pink tones of the flowers. The petals of the flourishing peonies are made from gum paste. They are carefully pieced together around a cone-shaped center to form an elegant and delicate work of art.
This shoot done was done by the talented Sandra Aberg. The color contrast shines through perfectly. The photos also captured the emphasis on the animated and complex idea behind the cake.
Tuscan Wedding Cakes, Italy's premiere wedding cake designer creates spectacular and delicious custom designs for destination weddings and celebrations in Florence, Tuscany, Siena, and throughout Italy.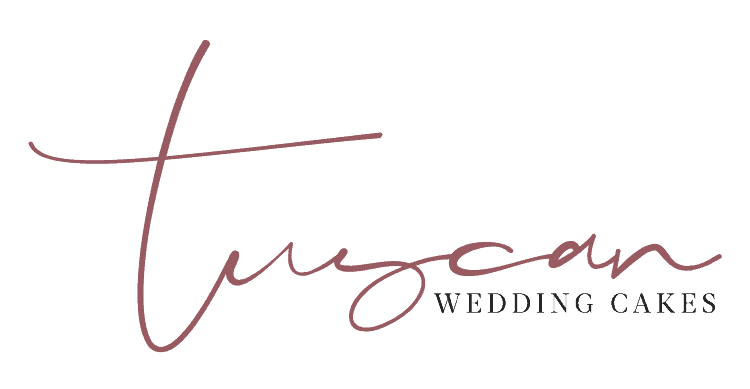 Tuscan Wedding Cakes, Italy's premiere wedding cake designer, creates spectacular designs for destination weddings and events in Florence, Tuscany, Siena, and throughout Italy.
 © 2018 TUSCAN WEDDING CAKES