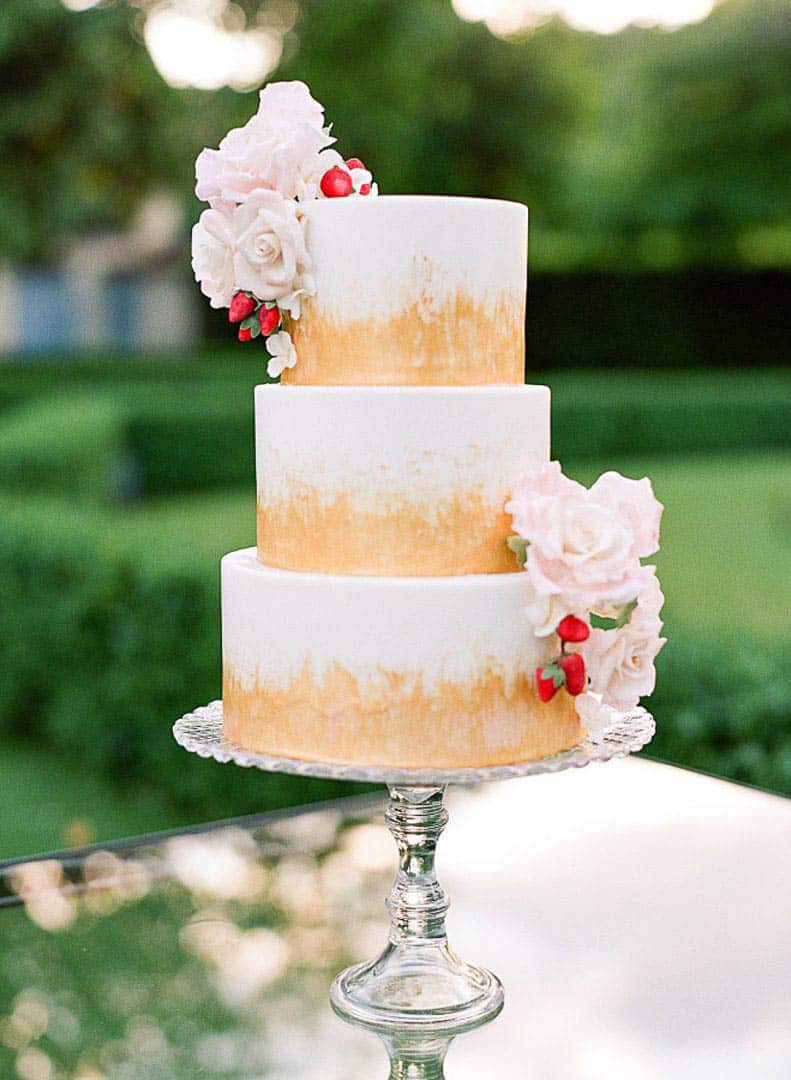 Villa La Vendetta Wedding Cake featured in Style Me Pretty
This was one of those gorgeous days filled with joy and love. It was such an incredible honor to create this romantic and cheerful wedding cake for Jennifer and Jesse's intimate destination wedding at Florence's Villa La Vedetta.
Every detail of this stunning wedding was picture perfect, and captured by the incredible photography of Sophie Epton. Tuscan Wedding Cakes wasn't the only one to think so. Style Me Pretty, loved it so much they featured the Florence, Italy wedding on their front page! Talk about a gorgeous wedding!
The tiered cake designed by Melanie Secciani, featured luxurious brushed gold on white fondant. The fun and whimsical design was perfectly accompanied by delicate pastel sugar flowers and clusters of delightfully sculpted strawberries to add pops of bright colour.
Overflowing with one gorgeous detail after another, this towering confection is supported by a custom made lead crystal pedestal.
About the wedding, Sophie Epton said "
…Words cannot even begin to describe the magic of this incredible wedding day! Jennifer and Jesse's fairy tale wedding took place on top of one of the most beautiful cities in the world, Florence, Italy and the day was full of so much love and light (and all the champagne!) This celebration was such a joy to photograph, and a true feast for the eyes. The ceremony and reception both took place on the hotel landing that literally overlooked the entire city and created a breathtakingly beautiful focal point for the entire day.
Gorgeous colorful blooms and lanterns punctuated every landscape, and sweet details such as mini olive oil bottle favors and the most amazing Firenze inspired invite made a big impact on guests. After the sun started to set, the party was set ablaze with a sparkling champagne tower while everyone danced against the Italian starry night.
The next day, Jennifer and Jesse got dressed up once more for a "day after" session as we chased light all over Firenze..from the Boboli Gardens and Pitti Palace to the quiet streets of the Oltrarno side of the city. Jennifer was the most radiant bride, and we laughed all day amongst the hustle and bustle of historic Florence. This truly was one for the books, and I hope it inspires many other couples to chase your wanderlust dreams and always get married where your heart desires!"
Melanie Secciani creates Italy's most beautiful and delicious wedding cakes for destination weddings thoughout Italy from her Florence, Tuscany laboratory Tuscan Wedding Cakes.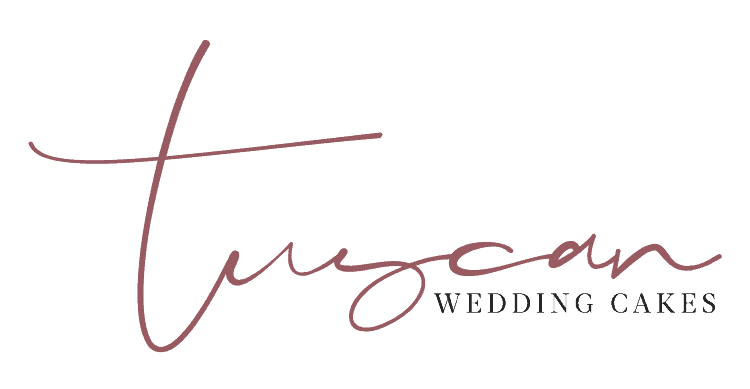 Tuscan Wedding Cakes, Italy's premiere wedding cake designer, creates spectacular designs for destination weddings and events in Florence, Tuscany, Siena, and throughout Italy.
 © 2018 TUSCAN WEDDING CAKES