Macramè-Inspired Bohemian Elopement Cake
This bohemian elopement cake was inspired by macramè textile art. The details were created by braiding, twisting, and knotting sugar paste. This was to mimic an actual macrame wall piece that was staged in the elopement. I wanted to capture the idea of finding beauty in the tangles of love and life.
The setting of the elopement was earthy, non-traditional, and very natural while also keeping that upscale image alive. The setting included beautiful Persian rugs scattered all around the alter, pampas grass and feathers in the background, and gorgeous wicker details.
The couple's personality was very down to earth, simple, and they enjoyed the small things in life. The elopement took place in an airstream in Northern Italy. Everything was very organic and relaxed just like the couple.
The cake was covered in all white fondant and sugar gum paste. It was all white because I did not want to put any dyed colors on the cake. I wanted to keep it natural, organic, and earthy to match the couple's personality. They were very eclectic and independent so I wanted to stick with that theme. The flavor in all 3 tiers was my signature "Millionaire" cake which is a moist white sponge covered in a layer of salted caramel and then filled with rich chocolate mousse
The wedding planner thought of the airstream idea, she wanted to portray kind of a camping escape for the couple. They wanted to stick with the idea that they could get away from all outside distractions and enjoy this magical experience, just the two of them.
If I could describe this elopement, the cake, and the couple in 3 words, I would say simple, gorgeous, and elevated.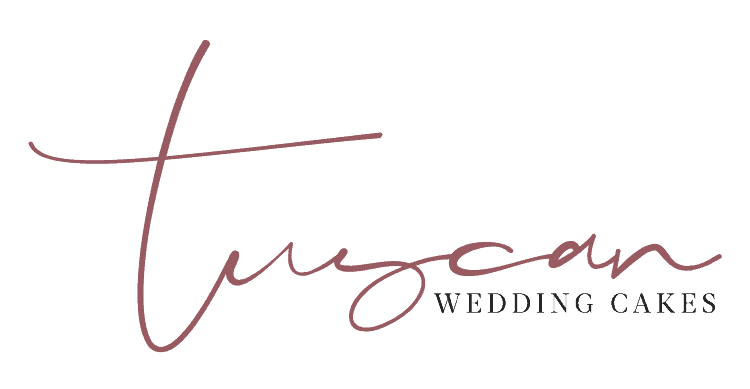 Tuscan Wedding Cakes, Italy's premiere wedding cake designer, creates spectacular designs for destination weddings and events in Florence, Tuscany, Siena, and throughout Italy.
 © 2018 TUSCAN WEDDING CAKES