– design from the heart –
L'Arte Della Torta di Melanie Secciani creates one of a kind, custom designed tiered wedding cakes in Florence for weddings in Tuscany and throughout Italy.
While some wedding details may fade with time, your wedding cake is one of the few things that engages all of your senses at once. It becomes a fixed point, a moment you and your guests will look back on for years to come.
Located in the heart of Florence, her bakery is in Italy's artisan Oltrarno district, and open by appointment for private tastings and consultations.
Melanie Secciani is a trained chef who along with her husband Paolo, teaches cooking classes using seasonal, heirloom organic ingredients that her family grows at their olive grove near Florence, Italy. Melanie Secciani lives in Florence, Italy with her husband and three children.

living art

I believe wedding cakes are living art.
I talk to them. I compliment them.
I tell them how much people are going to love them –
so they will grow to be tall and beautiful.
inspiration

My inspiration comes from Tuscany.
When I am in search, I walk through the groves and vineyards. There's a particular shade of greenish-yellow from the landscape that enchants me.
my love of cake...

I love all the little details on cake. Sharp edges, perfect piping, their beautiful curves. Shape becomes sculpture and sculpture comes to life.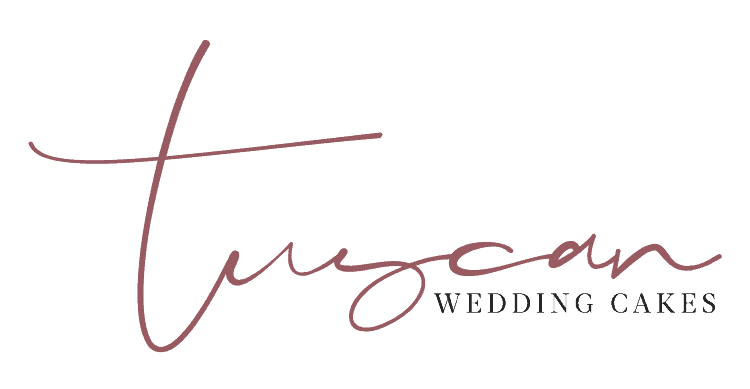 Tuscan Wedding Cakes, Italy's premiere wedding cake designer, creates spectacular designs for destination weddings and events in Florence, Tuscany, Siena, and throughout Italy.
 © 2018 TUSCAN WEDDING CAKES